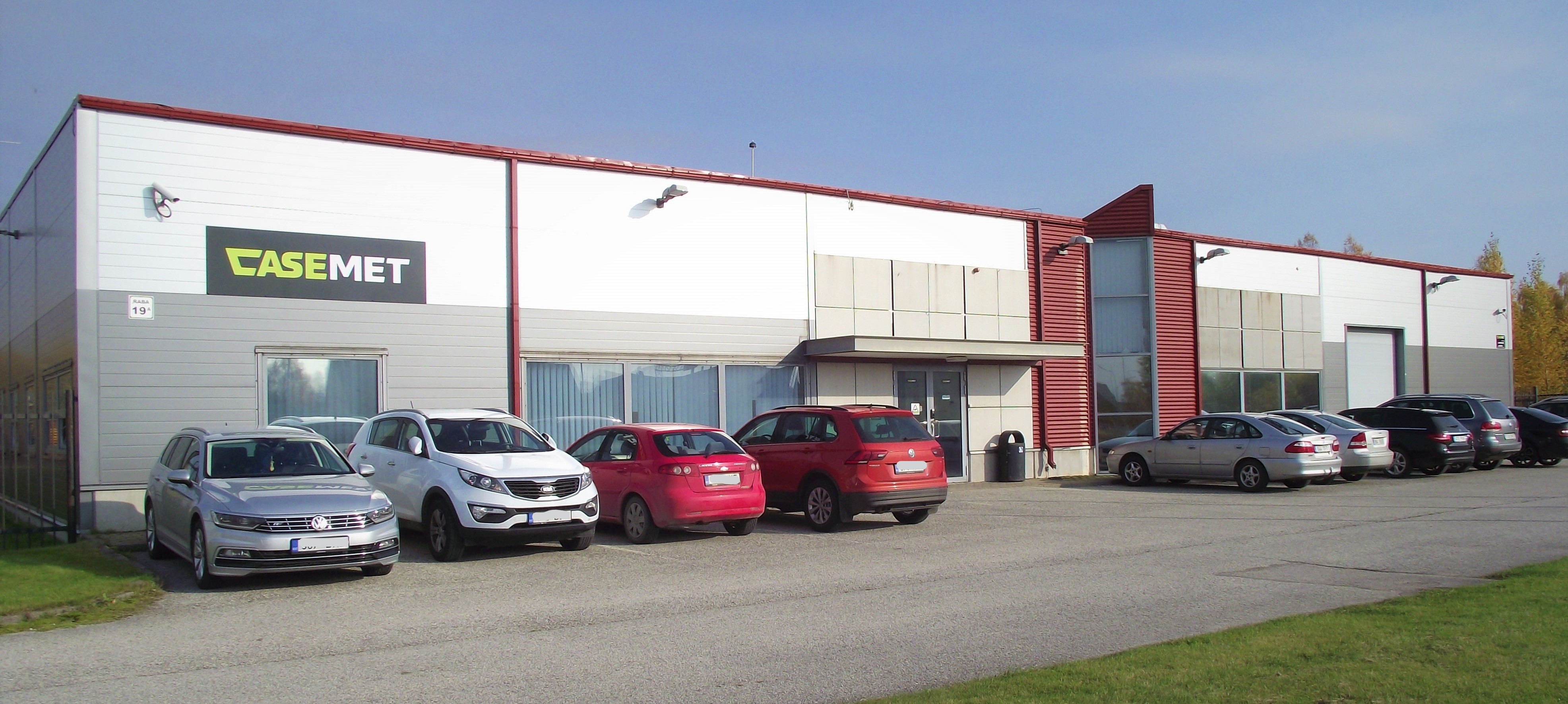 Casemet Pärnu is specialised in the manufacturing of compact solutions and mechanical parts as a subcontractor for companies in the electronics and engineering industry.
Typical products manufactured include equipment casings and single mechanical parts, screening used on printing plates, front panels of equipment, metal components and connection cables of ultra-thin material.
We offer our customers cooperation and assistance from developing single test copies to volumes needed for serial production. In order to fulfil our customers' needs, we have continuously invested in training our personnel and updating our equipment.
In accordance with our customers' wishes, we offer them single components, assembled units or completely assembled and tested equipment. As we have an extensive cooperation network, we can offer various different surface treatments, printing-technical solutions, laser engraving, electronic units and other products related to our profile. The materials and technologies we use correspond to the requirements of the RoHS Directive.
As a part of the modern production process, we understand the needs of our customers and therefore order management, supply security and product quality are our highest priorities.

We manufacture products both by our customers' drawings and using our own design facilities.
Today's EMC screening requirements create higher requirements also in regards to mechanics. The mechanical devices installed on the printing plate is due to limited dimensions often complicated requires extreme precision. Furthermore, components used in one device are often procured from different places and have to be made exactly to the drawings in order to ensure compatibility.
Complexity, precision and quality are the areas, where Casemet excels and we are able to offer all of it at reasonable prices.
We have at our disposal modern and comprehensive machinery and equipment as well as fully trained and committed personnel.
As we are already manufacturing products with a high level of complexity and non-standard solutions, we have acquired numerous special tools and matrices.
The thickness of the processed material is from 0.05mm to 3 mm. Materials we process include galvanised steel, aluminium, brass and various grades of copper and stainless steel. As per our customers' wishes, we only use materials corresponding to the RoHS requirements.