Päivi Pyy appointed as the new CFO of Casemet Group
Päivi Pyy has started on 15 June 2022 as CFO of Casemet Group. Heli Hyyryläinen, one of the owners of Casemet, who has managed and led the economy for a long time, will move to spend some free time after next autumn. During the current year, Heli will continue to work part-time at Casemet as a financial support and advisor.
The new CFO will take over the management and development of Casemet Group's entire finances, in addition to which the development and harmonization of economic processes at the Group level will add additional responsibility to the future field of tasks. Previously Päivi Pyy worked as a finance manager at MBH Breweries Oy. Päivi has great expertise in controller tasks and internal accounting, which will strengthen Casemet's financial management and provide a lot of tools for management in the future. "I'm looking forward to collaborating with the entire Casemet team! From an economic point of view, I want to be there to produce and provide as reliable information as possible about the direction in which the company is being taken, so that growth and development can be supported as much as possible." sums up the new CFO, who is clearly motivated for her future duties.
Both, Casemet's CEO Jukka Kokkonen and former CFO Heli Hyyryläinen, have strong confidence that the company's financial management will be in safe and good hands in the future. "It has been great to be able to be a part of Casemet's growth story together with all the staff. With confidence, I can hand over the management of the company´s economy and go and spend some time off"! laughs Heli.
On behalf of the entire Casemet team: Thank you very much Heli for everything, and warmly welcome to the team Päivi!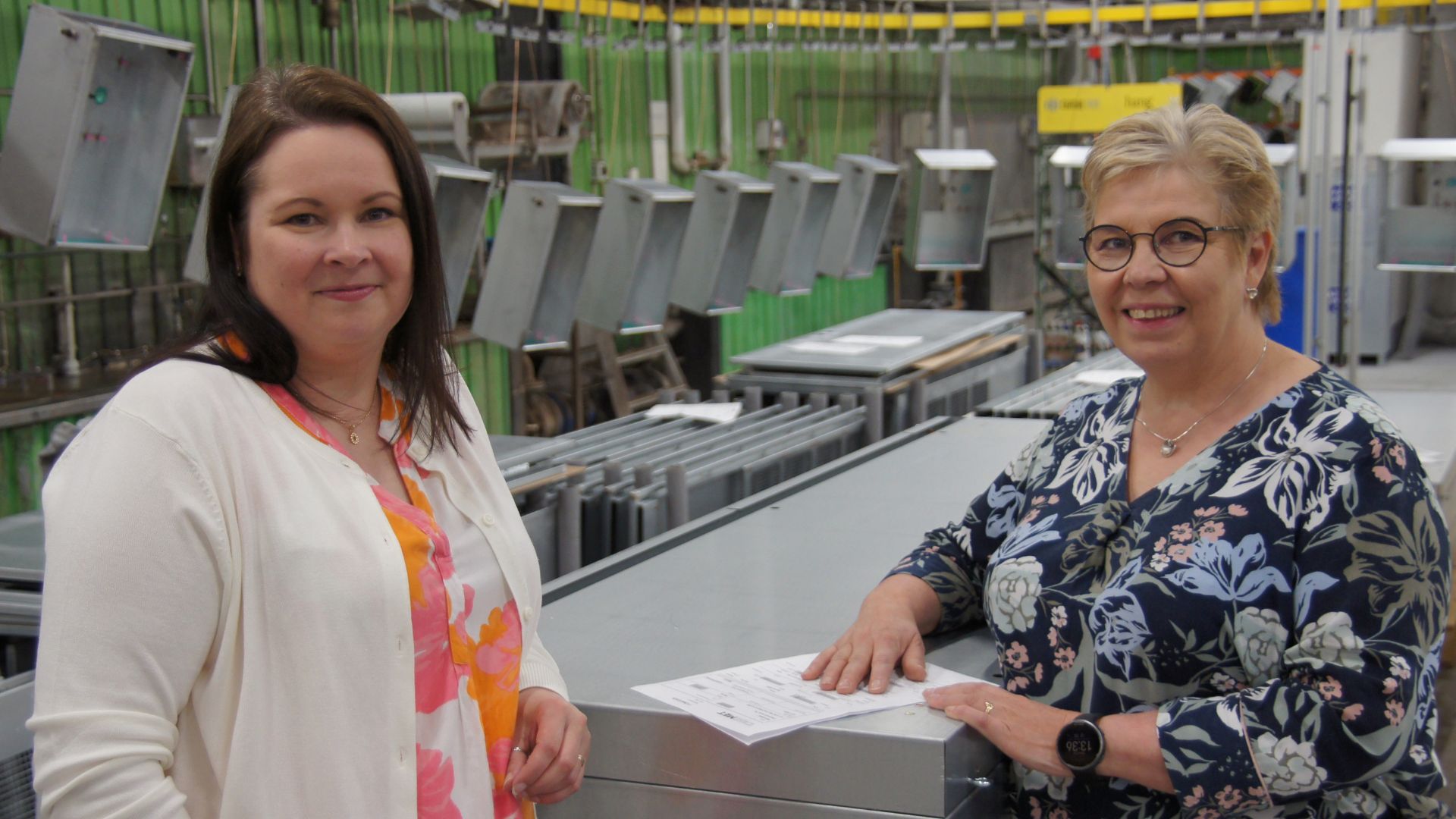 Photo: Casemet Group's new CFO Päivi Pyy (left) and Heli Hyyryläinen, former CFO of Casemet, are both confident and enthusiastic about the future.
---