PRODUCTS OF METAL WITH UNCOMPROMISING WORKMANSHIP
---
Casemet's core competence is to provide metal enclosing solutions and subcontract manufacturing of electro mechanic assemblies and sheet steel products and solutions. From us you get customer-oriented service and products, which are of the highest quality.
---
CUBO U standard range for wide range of applications
Casemet Oy has introduced a totally new Cubo U standard enclosure range.
These enclosures are dust proof and are able to withstand temporary submersion. Ingress protection: IP66 / 67.
Material options available as standard are polyester painted mild steel and stainless steel (AISI 304). Each enclosure is plain sided and comes with a high-quality extruded silicon gasket. Welded fixing lugs and base plate with need screws included as standard.
The base and lid have welded fixing bolts for earthing and the lid can be fixed either with cover screws or lock and hinge combination.
Customized solutions available as well.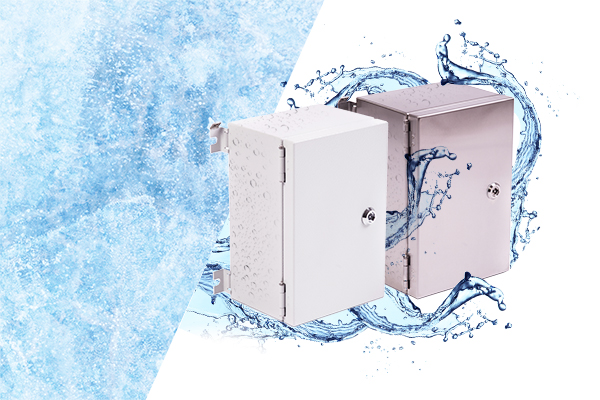 Our wide range of product offering covers metal enclosing solutions and their spare parts. Casemet's solutions are designed to meet harsh and demanding requirements in the industry, where effective protection and utmost endurance is required.
---
We bring you manufacturing of various metal products and solutions and asseblies of electro mechanic structures with over 40 years of expertise and know-how. Our modern machinery fits especially for the sheet steel manufactured products and solutions made of metal.
---
Our Lean -production unit is completed with Salvagnini´s B3 press brake machine Read more
Mikkelin Yrittäjät ry has rewarded Casemet Oy Read more
Business acquisitions are taking effect on 1.4.2018 Read more