Jukurit visited Casemet´s Mikkeli factory
The league season has started again! And so has the cooperation between Casemet and Mikkeli Jukurit. In addition to the SM-league season that has begun, Jukurs will also play CHL games this season, where they will face several major European clubs. The CHL games have been entered with enthusiasm and without prejudice - to challenge bigger teams and to measure teamas own level.
Last week, we had Casemet's collaboration players from Jukurit, team captain Juhamatti Aaltonen and goalkeeper Frans Tuohimaan as guests at the Mikkeli factory. The Casemet team members are a familiar sight in the Jukurit games (in the audience), and as expected, Aaltonen and Tuohimaa's visit received a warm welcome. The Casemet team was able to ask some questions about the upcoming season from the players. The visit was crowned by a few fan selfies taken at the end, as well as tickets to the games!
Both Aaltonen and Tuohimaa say that they have settled in Jukurit and Mikkeli well. "Everything you need can be found here." say the good-natured players in unison. Both are experienced players who clearly appreciate the current coaching of Jukurit. "The decision to move to Jukurit was influenced by the composition of the current coaching staff. Olli is an old teammate." smirks Aaltonen, referring to the current head coach of the Jukurit, Olli Jokinen.
At the very end of the visit, Jukurit got a peek at Casemet's production, where they were particularly interested in robot cells and laser cutting of sheet metal.
The Casemet team wishes Jukurit success and good luck! Let's meet in the games!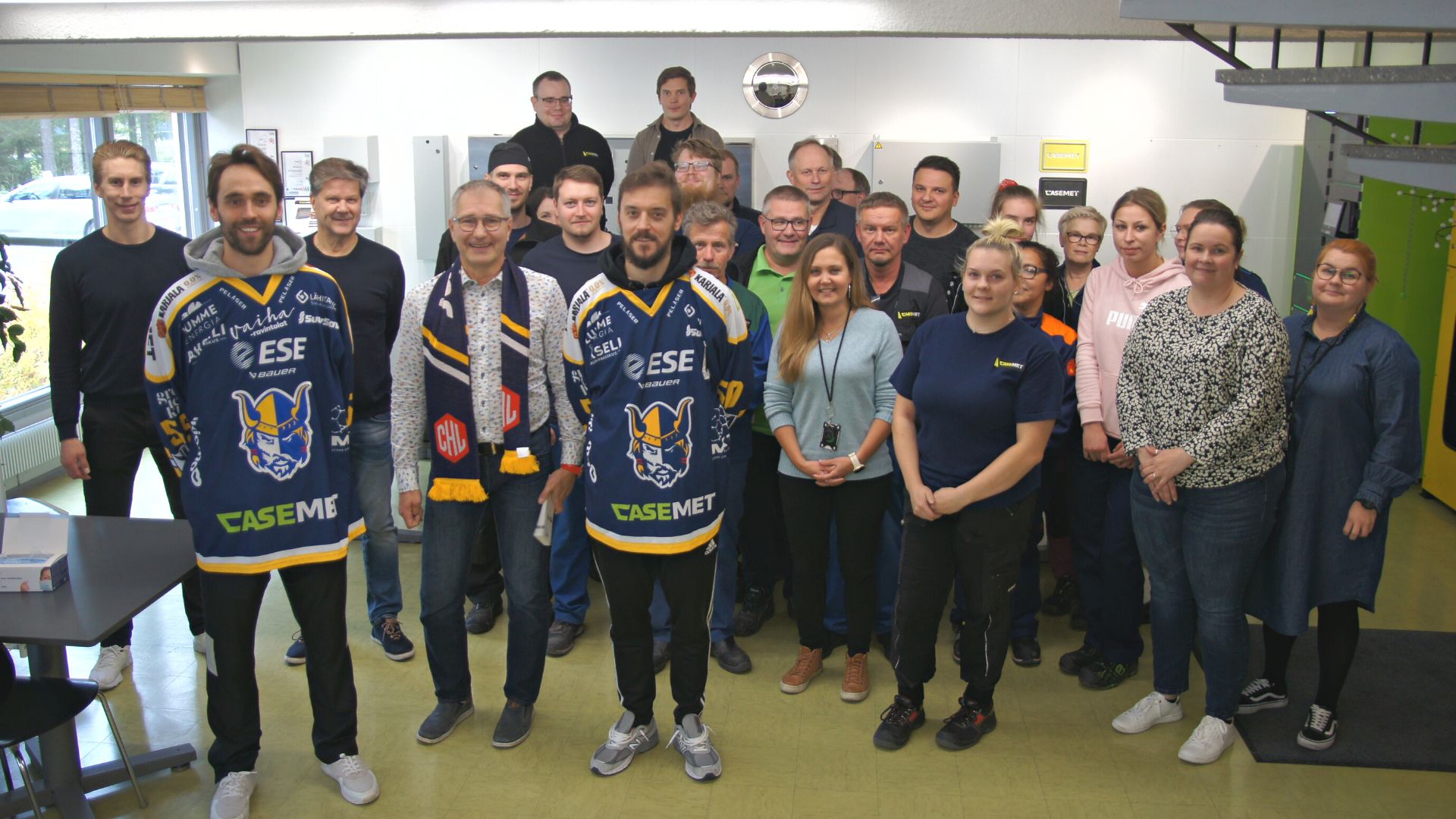 Check out the Jukurit match schedules here: www.jukurit.fi
Sources: Jukurit's visit to casemet factory 20.9.22 and jukurit.fi
---