Casemet celebrated CEO Jukka Kokkonen's 60th birthday: "The years have included a lot – developments, people and enthusiasm!"
This week, we celebrated CEO Jukka Kokkonen's birthday with a shared coffee moment for the entire Casemet staff. Before the coffee, we had a chance to sit down with Jukka and talk about what 60 years have been like.
Jukka "Kokis" Kokkonen has been CEO of Casemet since the company's founding in 2016. However, entrepreneurship has been on the way since 2011, when Kokkonen co-founded Mikemet Oy. With the acquisition of Ensto, Casemet was established, into which Mikemet was later merged. Casemet is owned by the Kokkonen and Hyyryläinen families. "Certain decisions and choices in business have required courage. It is great that as a family company we have been able to grow and take responsibility with a good partner family. It has created a certain calmness in the business, as well as given room for innovation", says Jukka as he reflects on the importance of the family business in his own career.
In a family business, complex relationships cannot always be avoided. Casemet's operations director is currently Jukka Kokkonen's daughter Sanna Vihersalo. "We have a lot of respect for each other in the workplace. Thanks to the father-daughter relationship, you can sometimes read the other person's thoughts even from a small gesture and and thus pay better attention to situations. Both have a strong passion for working, which has made us a good team. Sometimes, though, with the rest of the family, we might get a little reminder that we're not at the factory now", laughs Sanna Vihersalo when describing working in a joint family company.
Many colleagues and acquaintances describe Jukka as a person of quick movements and a visionary. He doesn't run out of thoughts and ideas. Sometimes colleagues have to put the brakes on a bit to slow down the energetic CEO. But aren´t these just the qualities you need to succeed in the business world – innovation and courage. "The enthusiasm to push towards new ideas is certainly a factor that has helped me in my own career," Jukka reflects. Jukka draws energy from exercise, which has been a strong hobby throughout his life. In winter, he is a familiar sight on the ski trails.
So, what has been the best thing about entrepreneurship and Jukka´s career so far? "Definitely being able to do what you love to do and the trust we have gotten from your customers. It's also great that we've been able to grow as a company and create new jobs. Successes go a long way", sums up Jukka. "We have gained good new experts to our team. The future looks good and bright at Casemet. One might already start to think what´s about to come next", grins the good-natured Jukka.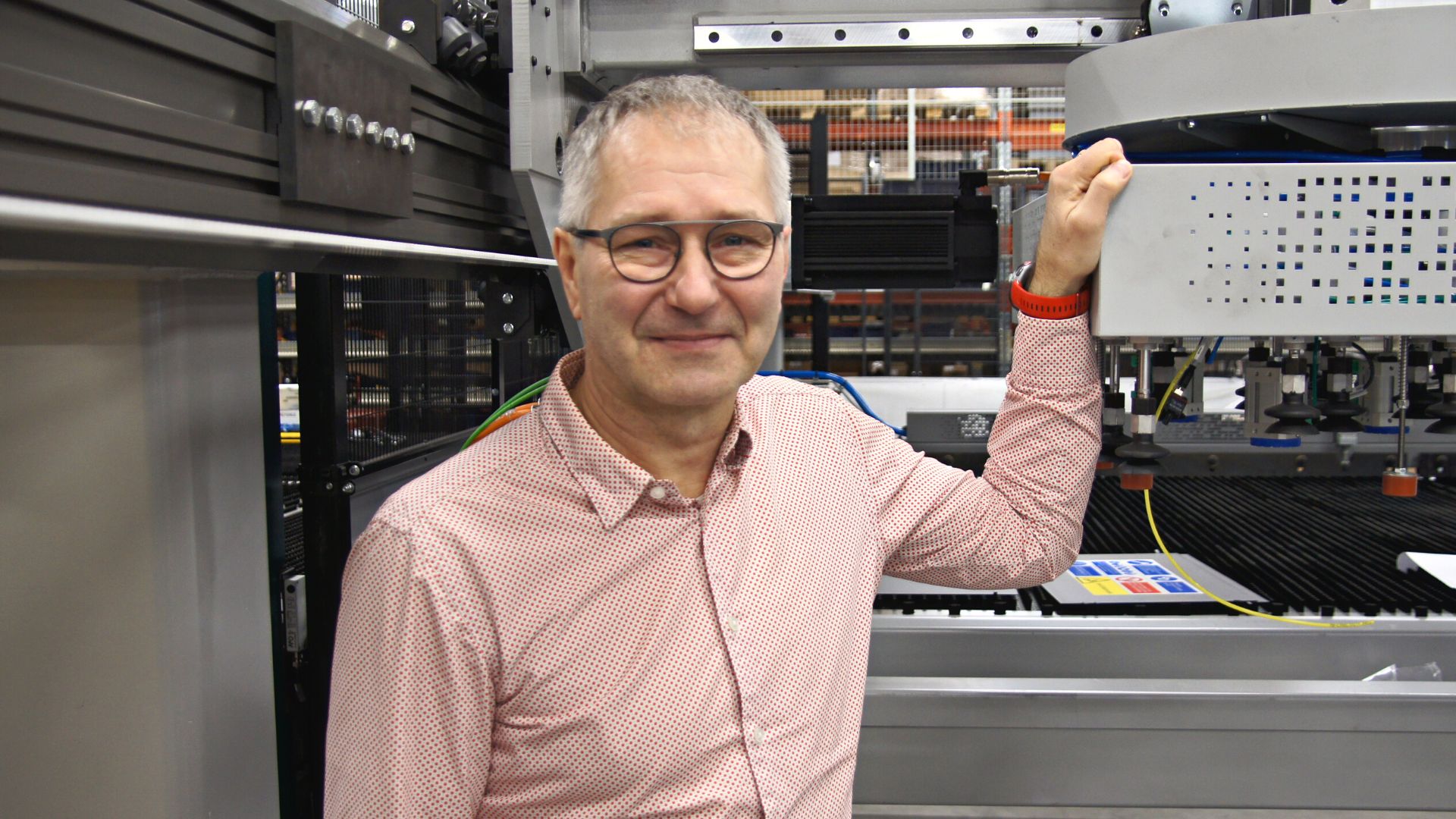 Photo: Ceo Jukka Kokkonen, who just turned 60, sees good opportunities for growth and development in Casemet's future. In the background, the Mikkeli factory's new Salvagnini S4 + P4 production line.
---