MMK JUNIOR ACADEMY RACING TEAM young drivers visiting Casemet
Casemet is supporting young motor sports drivers from Mikkeli by cooperating with Mikkeli´s Moottorikerho ry. The young drivers of the MMK JUNIOR ACADEMY RACING TEAM came to introduce themselves, talk about their fast-paced sport and learn about Casemet's activities.
The young motocross drivers of Mikkelin Moottikerho ry are between the ages of 5 and 15, many of whom have their sights set on the professional driver career. The hobby is taken seriously and many go to practice on the track two or three times a week.
Jani Huhtinen, experienced Finnish Championship rider who acts as the head coach of youth motocross, praised the young people's enthusiasm and commitment to the sport. Practices and races have gone well - this is confirmed by both the coach and the entire group of drivers in the choir.
Casemet CEO Jukka Kokkonen and Product Management and IT Director Aki Hyyryläinen both have a long background in the motocross hobby, which makes supporting young people's sports activities particularly meaningful. Jukka and Aki received MMK's nice driving shirts as gifts, which made the gentlemen very happy!
The young driver´s visit was a great thing and we at Casemet appreciate it very much. It's great that Mikkeli has active motocross activities!!
We wish the young people the best of luck in training and success in the competitions!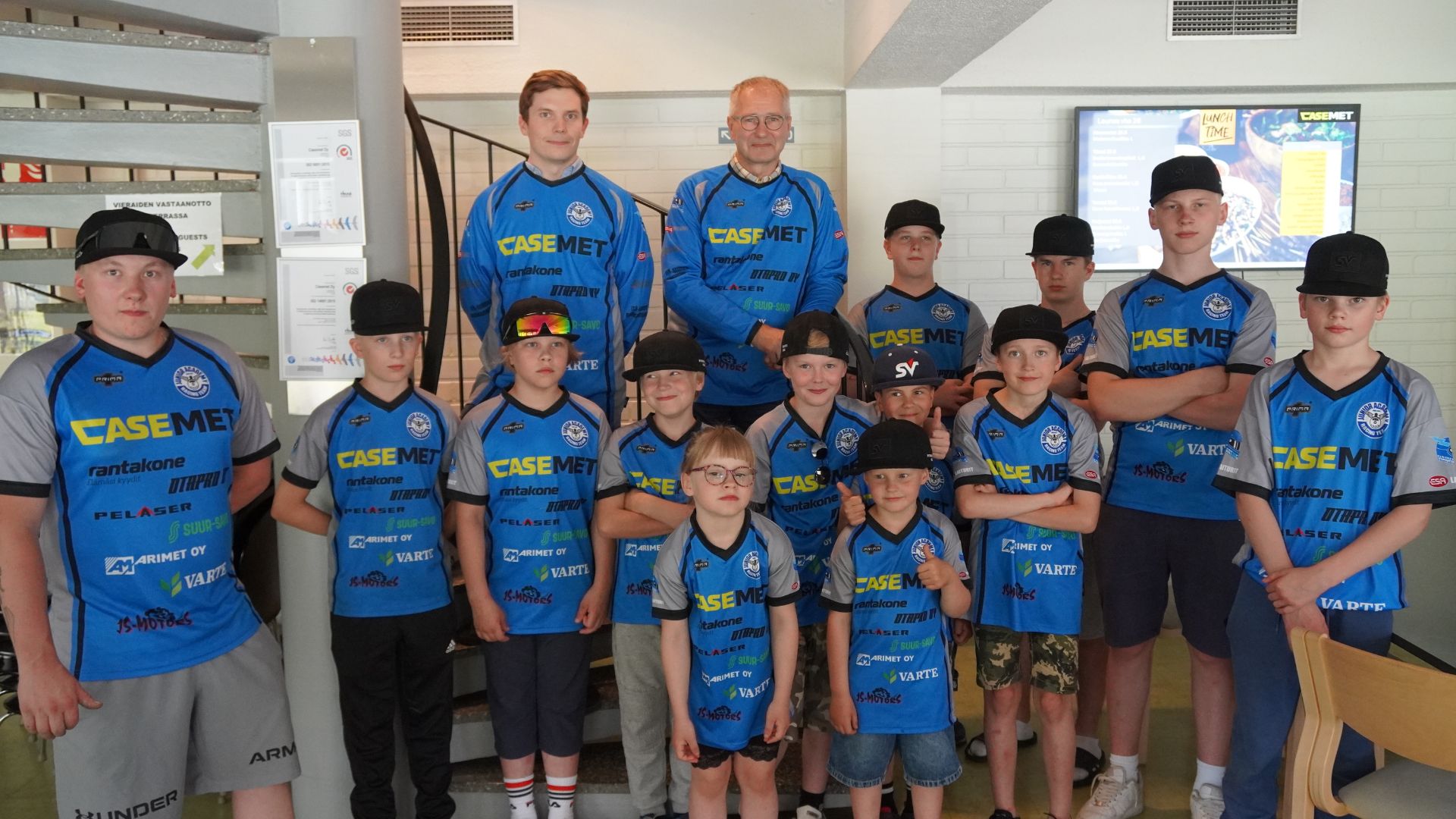 ---