Future experts in internship from Vocational College Esedu
Future experts in internship from Esedu
This autumn, Casemet's production has strengthened by future electrical and automation professionals having their internships at South Savo Vocational College Esedu. These brisk youngsters, Joona Paajanen, Ville Hämäläinen, Eero Soininen and Miro Konttinen, have been in various jobs in electromechanical assembly for nine weeks. They have gained experience e.g. the assembly of various components, electrical switchboards and ventilation units.
Studies at Esedu have provided a good basis for practical work. The young students consider internships important because that's when they can do things in real practice. "You also learn in a completely different way when you get to make an electrical installation yourself." state all trainees. At the beginning of the intership Casemet´s experienced workers from the assembly team have guided the basics of production work and shown the way to do different tasks of the assembly work. Very soon the students have been able to work independently.
"Students´ internships are also important and valued at Casemet. They give employees the opportunity to guide trainees and get to follow the development of learning. It is so valuable." says production supervisor Anu Matilainen.
"A lot has been learned, and the food has been really good!" sums up the cheerful Eero Soininen at the end of the interview.
Thanks to the students for the internship, it has been a great jouney! We at Casemet, wish Joona, Ville, Eero and Miro good luck and success in their studies!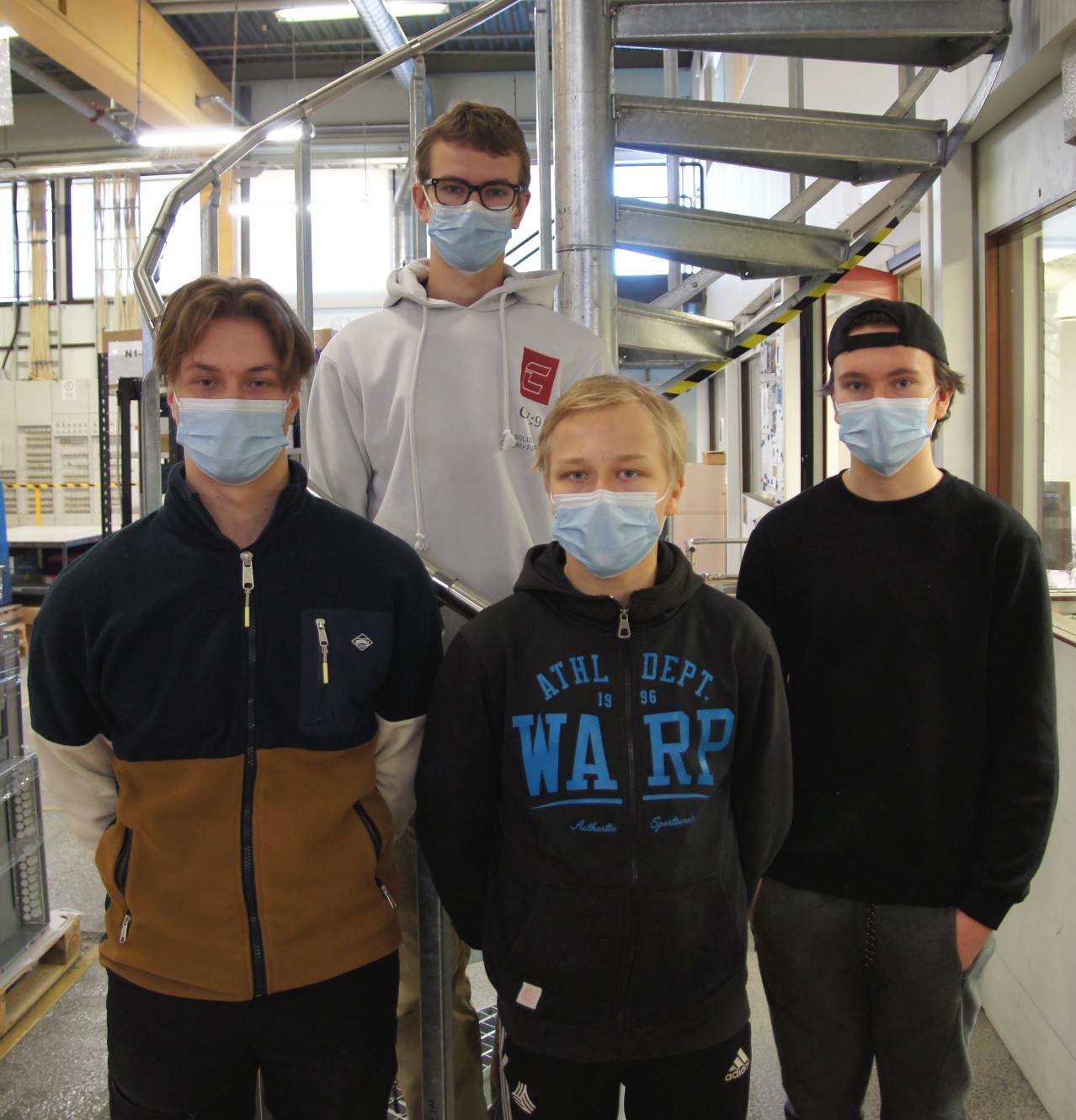 Picture: Esedu students (left) Miro Konttinen, Ville Hämäläinen, Joona Paajanen and Eero Soininen who were on internship at Casemet.
---