Cases By Casemet
---
Casemet's enclosure solutions are designed for demanding and extreme operating conditions. The same is also required of Škoda Transtech's rolling stock solutions. Casemet contributes to the production of these solutions, by manufacturing electric enclosures installed on the roof of trams, or so-called wagon enclosures, for Škoda Transtech as a contract manufacturing product.
Škoda Transtech is a leading European rolling stock manufacturer specialized in supplying the world's most premium modern light and heavy rail products, which are designed in extreme harsh Nordic conditions, but are made to be operated everywhere. The Finnish company Škoda Transtech was founded in 1985. As part of the Škoda Group since 2015, Škoda Transtech aims to combine smart innovations with high-quality technical solutions. Currently Škoda Transtech is supplying state-of-the art light rail vehicles to the Finnish metropolis of Helsinki, the city of Tampere as well as coaches for Finnish Railways.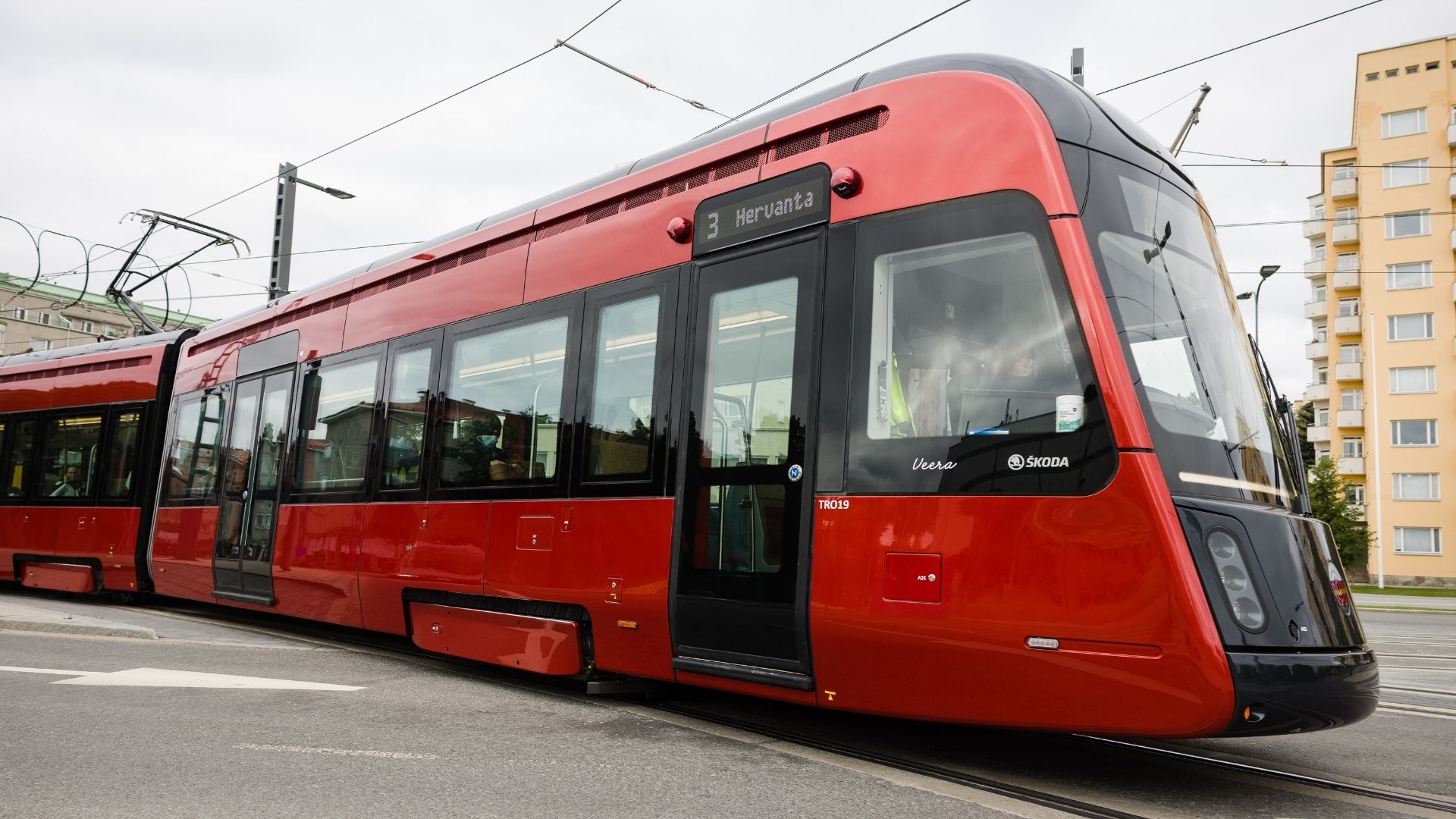 Tram manufactured by Škoda Transtech in Tampere. Picture: Škoda Transtech
The electric enclosure installed on the roof of the tram requires both durability in demanding environmental conditions and structural lightness. In addition, the enclosure requires good corrosion resistance and tightness, as well as a long service life. Trams have strict weight limitations, which is why the wagon case is made of aluminium. As a material, aluminium is lightweight and has good corrosion resistance. Casemet manufactures the metal frame of the electrical enclosure and makes the electromechanical assembly, in which the required components are installed into the enclosure and electrical and functional testing is carried out. The case is a completely unique contract manufacturing product designed in cooperation with Škoda Transtech.
Mutual technical expertise and commitment to the project have enabled cooperation that is rewarding and seamless.
- Ari Yrjänäinen, Export Director of Casemet's enclosure solutions
The seamless cooperation between Casemet and Škoda Transtech has enabled the implementation of a demanding project. The manufacture of the wagon enclosure requires a lot of detail management and refinement. Casemet can provide a manufacturing process in which the customer receives the finished product from one supplier.
Casemet was selected as the supplier because of the very good quality and applicability of the product. Expertise, flexibility and the ability to customize products also influenced our choice.
- Ollipekka Heikkilä, Head of Sales, Light Rail Solutions, Škoda Transtech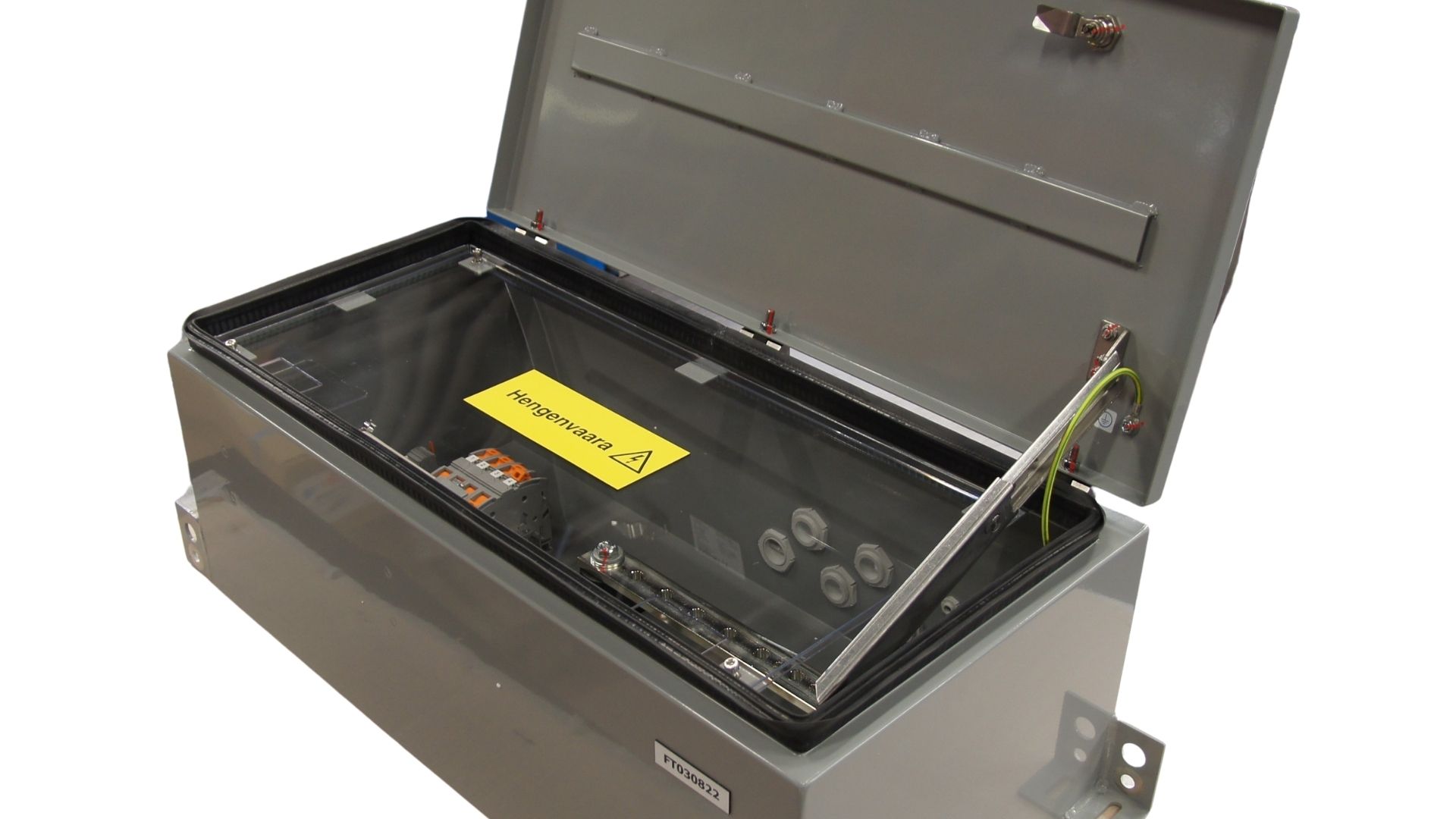 Wagon enclosure assembled. Picture: Casemet Oy
Casemet has delivered wagon enclosures to trams manufactured by Škoda Transtech, which are already in use in Tampere. Similarly, Casemet will also produce electric enclosures for the Jokeri Light Rail in Helsinki. Jokeri Light Rail is scheduled to start operating in 2024. The electric enclosures of the ForCity Smart Artic X54 wagon of Jokeri Light Rail, which is already operating in the centre of Helsinki, are also manufactured by Casemet.
Learn more about Škoda Transtech: https://www.skoda.cz/en
Learn more about Jokeri Light Rail: https://raidejokeri.info/en/
#CasesByCasemet 12.04.2022
---